Captain Marvel To Replace Iron Man And Cap And "Lead The Entire MCU"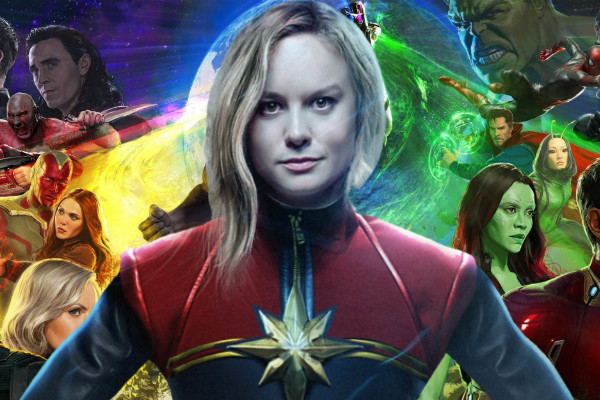 Though fans haven't been lucky enough to see anything amounting to even some official promotional images for Captain Marvel, it has been confirmed that the first footage of next year's solo debut has now screened for the first time.
THR have confirmed that Disney revealed the first footage during their presentation at CineEurope, and while there aren't any descriptions out there just yet, there's a big confirmation from Kevin Feige that she's going to be a big deal in the future of the MCU. According to Twitter user @mrbyrkin), Feige said that "Captain Marvel is about to take the lead in the entire Marvel Cinematic Universe."
Given that she's the most powerful hero we've yet encountered (or will be if she's comic accurate), that shouldn't come as too much of a surprise, but it does suggest that the first era of MCU heroes will end with Avengers 4. RIght now, Captain America and Iron Man are the MCU leads and for her to step in, they're going to have to leave a vacuum.
Does that mean that both are going to be killed off in Avengers 4?
The footage shown at CineEurope isn't likely to be released online, but we'll hopefully get some sort of description soon. According to one Reddit thread, the footage was mostly just behind-the-scenes stuff, but we shall see.
Now all we need is an official look at her in her costume.
Watch Next...