The Joker Origin Movie: Is Joaquin Phoenix Starring In The Killing Joke?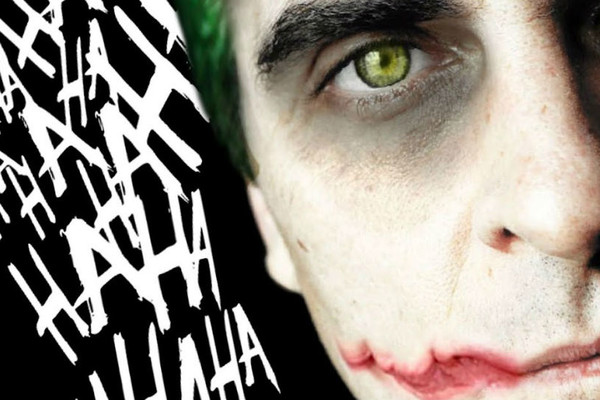 Given all of the talk around Jared Leto's Joker getting his own movie and possibly about sixteen other ongoing DC movies, it might be easy to forget that there's another Joker movie in production courtesy of Todd Phillips.
This was the Origin project supposedly being produced by Martin Scorsese (though he's now quietly been dropped from the reporting by the look of it), which had apparently approached Joaquin Phoenix about starring as the Joker. Despite the rumours, the actor remained provocatively coy and evasive, suggesting to everyone involved that he was either not involved or he was just having a bit of fun.
It turns out it was the latter as there's now news that the Joker Origin project IS going ahead and Phoenix is indeed the man in the lead. The Playlist have reported as much, as well as the news that the film will start shooting this Fall and with a comparatively minuscule budget of just $55 million.
That would suggest that it's going to be a character-led affair - under the new so-called DC Dark banner for stand-alone movies that will also release The Batman, apparently - and not a CGI-driven blockbuster.
That would fit with reports from The Wrap that the origin movie would portray the Joker as a failed 1980s comedian who becomes the clown prince of crime after dying on stage. Obvious reference points are Scorsese's King Of Comedy as well as Alan Moore's The Killing Joke, which will seemingly provide the main inspiration for this new dark origin.
Could that mean we also see the Red Hood? Or is it more likely that this will serve solely as a Joker origin that then potentially sets up a meeting between Phoenix's Joker and Matt Reeves' new Batman eventually?
The obvious concerns here are that mainstream audiences will be confused by having two Jokers (and potentially two Batmen) and it's going to take a lot for Warner Bros to make that work. But this does genuinely sound like a great project.
Watch Next...