5 Terrible Refereeing Decisions That Changed World Cup Games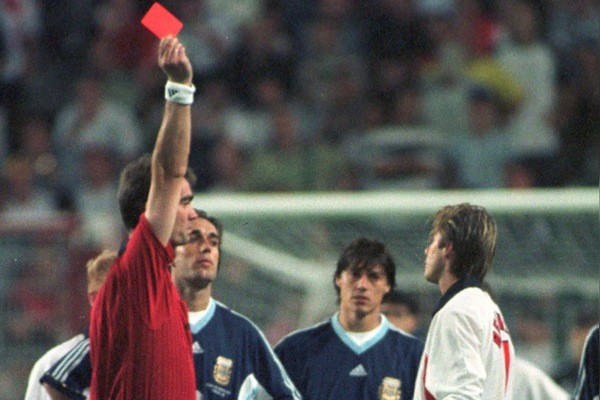 As Michael Jackson once famously said, I'm pleading with the man in the middle, I'm asking him to not book our full-back for that foul, he barely touched him. Such is the life of a referee.
It's a weird existence as we usually consider a good officiating performance as being one that goes almost entirely unnoticed. We only tend to talk about them when things go wrong, ergo, the less we're doing that, the more they're doing right.
But, sometimes they're all we can talk about after the final whistle and, in tournament football, if their mistakes cost you, they cost you big time.
5. Clive Thomas: Brazil v Sweden, 1978
So, we've all played FIFA right? We sort of know that in order for the full time whistle to blow you have to lose the ball in the middle of the pitch, or knock it backwards, or otherwise just let attacking move to break down. It's a bit more nuanced in real football but the principle is, largely, the same.
Not so if you're Welshman Clive Thomas who, at the 1978 World Cup, blew up for full time about 1/1,000,000th of a second before Zico buried a winning goal for Brazil. Yep.
With the seconds ticking down he allowed Brazil to press forward, then allowed them to win a corner, then allowed them to take the corner and, with the ball in mid-flight, decided there was no more time.
The whistle was still in his mouth when Zico met the cross to, he thought, make it Brazil 2-1 Sweden. The protests, which compared to today's standards are shockingly tame, were met with complete indifference as he let the teams off.
Now, the point wasn't any good for Sweden who still finished bottom of the group but the draw eventually cost Brazil top spot, meaning they were paired in the next round with eventual winners Argentina.